This issue features the Losers on a mission in Italy, sent to capture a Nazi general. They encounter Henry Jones, a black American soldier who was in the 1936 Olympics, and his competitor in that race, the German soldier Bruno Borman. The story ends with a great foot race through a mine-field. A lot of fun stuff in here, especially the art which is full of great Kirby action poses, especially anything with Jones in action.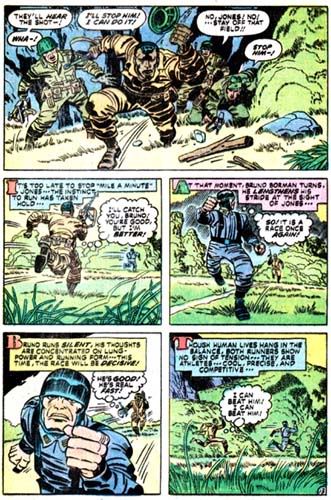 Mike Royer inks the 18-page story and D. Bruce Berry inks the cover.
Check the Kirby Museum site for a
video
of Kirby recounting a personal war experience that he used in this story, plus a few pages of
pencils
from this issue.
Published 1975