Figured I should mention that a lot of the information for these entries comes from THE
JACK KIRBY CHECKLIST 1998 FINAL EDITION
, published by TwoMorrows. An essential guide for the Kirby fan, this 100 page book is almost sure to lead you to some Kirby story you didn't know about, or a source for a reprint of a story. Also contains sections on Kirby's comic strip work, magazine articles about Kirby and unpublished work and more. Liberally illustrated with dozens of sketches of his many characters.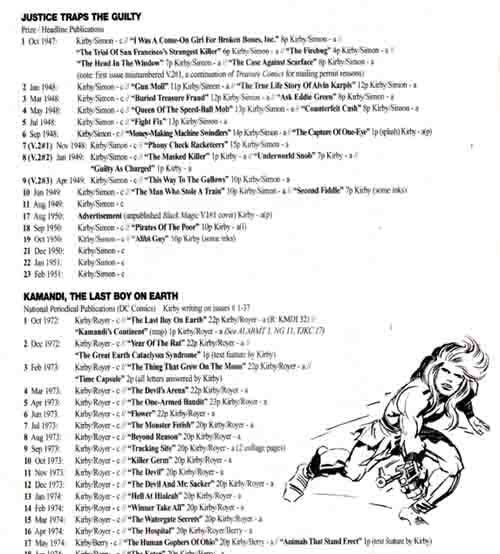 You'd also want to get the 2001 Update of the list which appears in
THE JACK KIRBY COLLECTOR #32
. It lists a few corrections, new stuff published after the original list and newly discovered stuff.